Many people who are on food stamps are single mother who work full time jobs and cannot afford items like toilet paper after the bills are paid. Why do you want to make it harder for these women to feed their children? Why are you still pretending that people on public assistance are living this life of luxury?
It makes me sick to see rich white men pretending to have some kind of idea what it is like to live that way whom have the audacity to state that they are buying HDTV's with their welfare checks.
So here are some facts:
TANF Average Per Month:

Food Stamp Allowance per Family Size (monthly):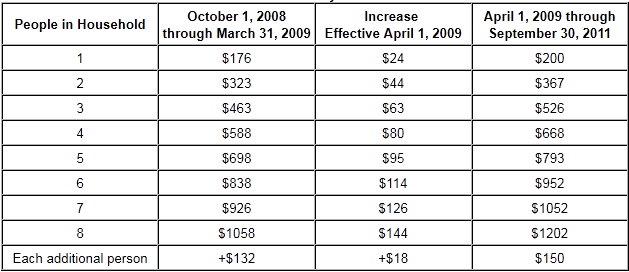 Other things the right likes to ignore:
Families in poverty pay more for child care.
Cost of living varies by state.
Section 8 housing lists have been closed in many states for years; leaving families to rent housing that is dilapidated or too small for their needs. Average rent is around 300-400 a month.
Electric and gas bills for these properties also need to be paid. Since many of this housing fails to update or repair doors and windows; bills are proportionately more for these properties than they would be in other areas. Assistance for these bills are limited and almost always only offered to individuals in extreme circumstances.
Lastly, for 2011 the yearly average income for families in poverty is $22,350 for a family of FOUR.
Yep, that sure is a live of laze about luxury all right. -roll-